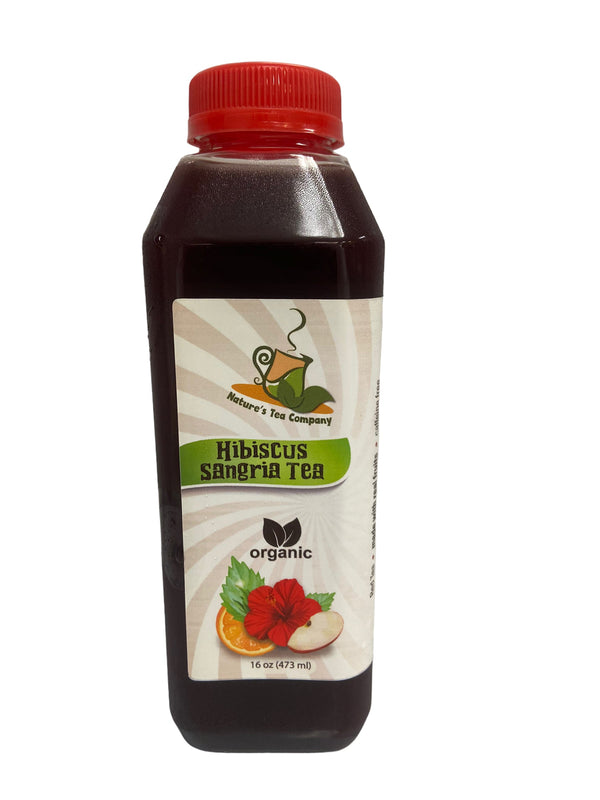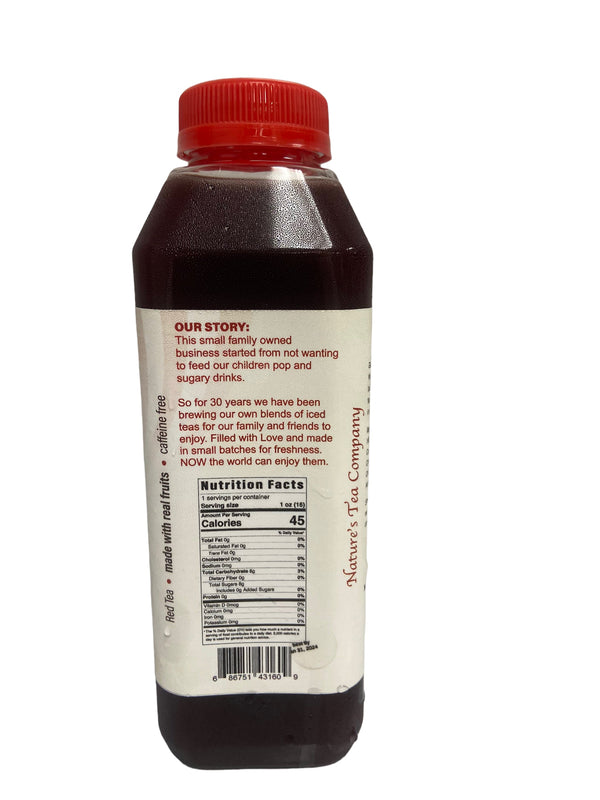 Why did we start brewing teas? We did not want to feed our children pop or sugary drinks. For over 30 years we have been brewing our own blends of iced teas for our family and friends to enjoy. Now we blend them so that everyone can enjoy them. Please try Nature's Tea Company RTD (ready to drink) Hibiscus Sangria Tea. Its an organic brew utilizing rooibos and green teas, hibiscus flowers, fresh ingredients and fruits with a touch less than 10 g per bottle) of raw cane sugar.
We never use powdered tea, concentrates, dyes, 
Ingredients: Water, Rooibos Tea, Green Tea, Hibiscus Flowers, Currants, Rosehips, Apples, Pineapples, Cranberries, Strawberries, Elderberries, Oranges, Raw Cane Sugar, Citric Acid
You get only the good stuff in every bottle of Nature's Tea.